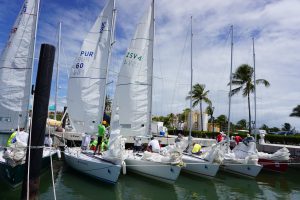 Prepping to Sail Out Of Slip
Today there was an invitation-only sailboat race starting at the marina. Six identical boats were lined up in the slip next to ours and sailed out (no motors on these guys) into 20 knot winds to the east.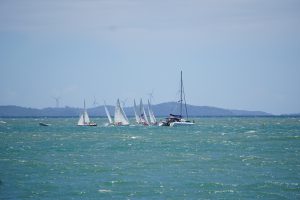 At the Starting Line!
They all gathered in the starting area in semi-rough conditions. I was impressed they were able to gather so close together under sail power only. They took off around a preset course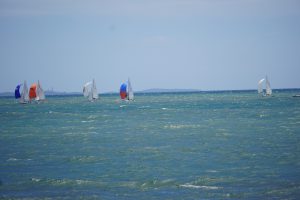 Racing Downwind with Genoas Out

Posted in Sailing by Mark with

comments disabled

.