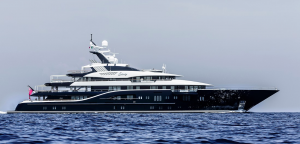 Vulnerable to Cyber Dangers?
Sirs:
I bring to your attention this article on "super yacht" cyber security, and in fact, the severe lack thereof: Click here for the link. Make no mistake, this is a fundamental safety and privacy issue that I have personally verified.
Given that I am a uniquely qualified expert in cybersecurity and marine cyber systems and electronics (perhaps one of the very few in the world), I solicit my services to owners, operators, and representatives of such vessels. I offer expert evaluation and recommendation of not only secure systems but also privacy. I guarantee the utmost discretion and privacy for all my clientele.
My linkedin resume is available here: Mark's Linkedin resume.
Email contact at m.scottnash@comcast.net
Thank you for your consideration,
Mark Scott-Nash

Posted in Cyber Security, Sailing by Mark with comments disabled.